Tesla's share price continues to rise
Tesla's share was again six percent up. The automaker has now reached a market price of around $ 286 billion. That makes it currently the most valuable automaker on the stock exchange. Additionally, Tesla is developing technically and is expanding its lead over the competition. World-famous companies like BMW or Daimler need to watch out not to get left behind. Incidentally, Tesla shares may also be traded with brokers such as Fortrade in Canada.
Talking about Tesla for several years
Tesla and the founder Elon Musk have been a big topic of conversation for several years, also aside from the production of electrical cars. For instance, a couple of weeks ago the launch of a SpaceX rocket from the US spaceport Cape Canaveral in Florida was broadcast live around the world. Elon Musk is also behind SpaceX.
The shares of Tesla are going up and up, except for several weeks. Since the end of June 2020, the market price has grown from $ 85 billion to $ 286 billion, making the corporate the most valuable automaker in the world. For instance, General Motors, Ford and Fiat Chrysler together only have a market price of $ 80 billion. Volkswagen, Daimler and BMW follow far behind.
A year ago, Tesla was deep in the red and funds were tight. At that point, doubts about the long run of Tesla were already being raised. Then the tide turned and Tesla was in the black for 3 consecutive quarters. After a long time with sometimes high losses, Tesla suddenly became profitable and achieved one record after another on the stock exchange.
Tesla is getting through the crisis well
Compared to other car manufacturers, Tesla is additionally strong in the Corona crisis. Despite a worldwide downward trend in the auto industry, Tesla could now establish itself in the mass market. In the second quarter of 2020, Tesla delivered way more cars than had previously been expected. A plus point is that Tesla isn't dependent on car dealerships that have been closed in many places, but relies on online sales. Therefore, because of the various pre-orders, the car maker can hardly continue with production and delivery.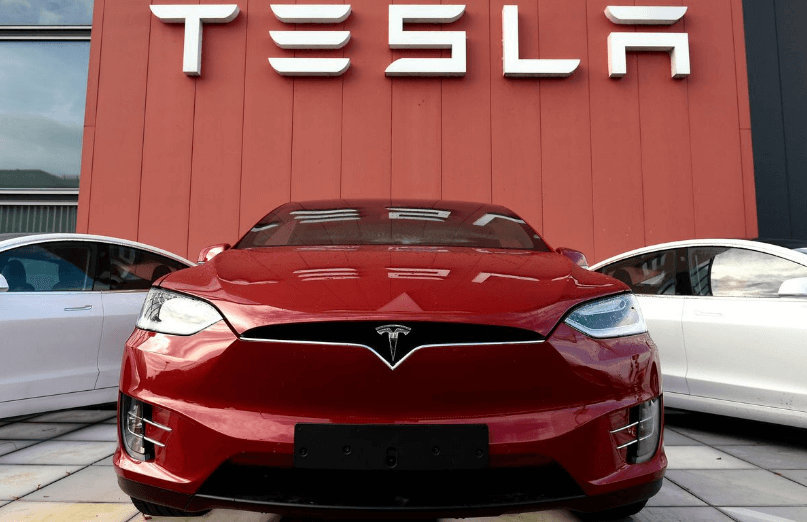 Musk celebrated his success with, among other things, "Tesla Short Shorts". The company logo is printed in gold on the shorts. The edition shorts might be purchased through the Tesla online shop and sold out quickly despite a price of just about $ 70. With this action, Musk made fun of investors who bet on Tesla with short positions.
However, Tesla still earns little compared to the competition and can't produce such high quantities as VW, for instance. A plus at Tesla seems to be the lead in technology. Other automakers may find it hard to catch up with the advances in software and digitization that Tesla has made in recent years. Among other things, Tesla scores with wireless updates and the networking of cars with the cloud.
Other car manufacturers are still battling electric cars and digitalization. For instance, VW remains struggling with IT problems with its ID.3 model. However, Tesla doesn't have to deal with the massive production figures of the competition. Toyota alone, until recently the world's most valuable automaker, delivered around 398,000 new vehicles in the US alone in the last quarter – more than Tesla worldwide in the entire last year.
The lead over the competition increases
However, many observers are of the opinion that production at Tesla is developing better than the competition, which has got to watch out not to lose touch. While other carmakers had to shut down their production in the corona pandemic and in some cases stop it completely, Tesla was even able to manufacture more cars in some cases. For example, production in China was further ramped up.
The mood in the entire automotive industry is currently rather poor. The industry association VDA and other experts assume that car production and also car sales will fall by 15 to 20 percent this year compared to the previous year. At Tesla, on the opposite hand, deliveries could increase by 20 to 35 percent, making Tesla one amongst the winners of the Corona crisis.
Further development necessary
In addition, the present situation makes it clear again that several companies in the automotive industry need to develop significantly further in the areas of e-mobility and digitization. For instance, VW wants to spend a minimum of 33 billion euros on future technologies by 2024. Among other things, A battery cell plant and its own software division are to be set up. BMW wants to create a new battery and electric motor factory in Lower Bavaria. There they want to build electric drives for over half a million electric cars in the year after next. Additionally, new e-car models are planned.
It remains to be seen whether these efforts against Tesla are going to be enough. With the Model 3, the carmaker wants to finally establish itself in the mass market and the compact SUV Model Y is additionally very promising. There are, for instance, the pick-up Cybertruck and the semi-trailer truck. Construction of a second plant in Texas may begin this summer. Perhaps rises Tesla soon in the S & P 500 on. the current successes might be a good basis for inclusion in the major index.
Trade Tesla stock
The Canadian Investors can also trade Tesla's stock on Fortrade. The provider has numerous US stocks of world-famous companies on offer. These can be traded directly, via CFDs. American stocks are free of commission. The broker doesn't charge any additional fees for opening and closing a position on an American exchange.
In CFD trading, fees apply as soon as you open a short position with leverage. Although there aren't any commissions, traders would of course have to pay the standard transaction costs. However, there are no management fees or other surcharges. While with other brokers a management fee should be paid once a quarter, with Fortrade this is not applicable in direct in stock trading.
Conclusion: Tesla shares continue to rise
Tesla's market price and share price continue to rise. Since the end of June 2020, Tesla has been on the upswing on the stock exchange. Meanwhile, Toyota was overtaken because the most precious car maker. A year ago, Tesla was knee-deep in the red, but three quarters of profit followed. The technological lead over the competition is also becoming increasingly clear.
Tesla stock may also be traded on Fortrade. US stocks are offered there free of commission. There are no additional costs such as administration fees with Fortrade. Alternatively, traders can trade shares there in social trading or via CFDs. The option to buy part of a stock even initially gives traders flexibility.