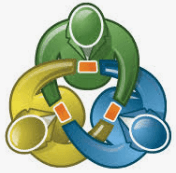 Finding the best MetaTrader broker in Canada isn't always easy. On ForexCanada.ca you will find a comparison of all major MetaTrader brokers sorted by broker type, regulation, trading platform and deposit method.
Metatrader broker list for Canadian Traders
What is a Metatrader?
MetaTrader is a free trading software mainly used for foreign exchange trading and trading in highly speculative contracts for difference (CFD). The trading platform is offered in two versions: Metatrader 4 and Metatrader 5. According to the manufacturer, over 10 million traders worldwide use the Metatrader, 2 million of whom are speculated to trade purely mobile.
Numerous brokers have established Metatrader 4 as a trading system, some already offer Metatrader 5.
The worldwide operating software company MetaQuotes is behind the Metatrader. In 2004 the developers brought the Metatrader 4 onto the market, followed in 2011 by Metatrader 5. The company emphasizes that the 5 version doesn't necessarily have to be seen as a successor, but rather as a totally new and differently oriented trading platform.
Similarities between MT4 and MT5
Both Metatrader versions offer the likelihood of creating free demo accounts with which the complete functionality can be tested. And it has it all! Both static analyzes of the available data are often carried out and your own trading strategies can be developed. Both systems are available for all known languages.
The options at a glance
Online Forex trading (Forex trading, see how to Start Forex trading in Canada) and CFD trading.
Backtesting of trading strategies and indicators.
Metatrader usually contains free real-time quotes for all major currencies, commodities and bonds.
Numerous indicators are pre-installed and may be supplemented with in-house or third-party programming via interfaces.
Using the MQL programming language, you can create your own scripts right through to individual trading programs and integrate them into the software.
The orders can even be placed quickly from a chart view.
A so-called Expert Advisor enables automated trading.
Real-time display of loss and profit.
Metatrader is not a stock market software for beginners. Sensible use requires in-depth knowledge of the peculiarities of what's happening on the stock market.
The differences between Metatrader 4 and 5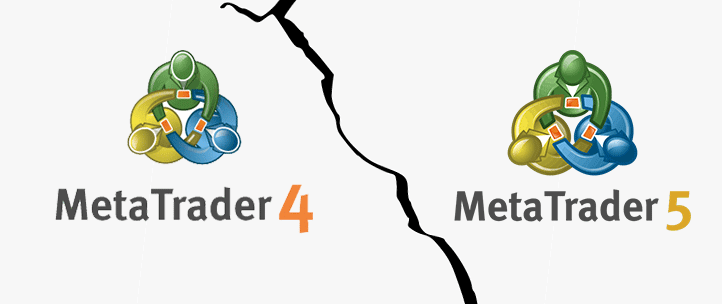 The software architecture is totally different. Metatrader 5 uses MQL 5, which relies on C ++.
Metatrader 5 works at a significantly higher speed – a securities order takes two to five times less time than Metatrader 4.
The new order additions "Sell-Stop-Limit" and "Buy-Stop-Limit" in the 5 version are particularly attractive.
New chart tools and indicators (over 30 new ones) are available for chart analysis.
Metatrader 5 is chalked up to the fact that you simply can no longer " hedge " with it, i.e. you can't conclude any hedging transactions on existing positions.
Why are there still numerous brokers who only offer Metatrader 4?
The transition from Metatrader 4 to the 5 version is high. Additionally, the server requirements for the system are significantly higher. But there are good reasons to stick to the 4-version. Numerous ad-ons are only available for this version.
Which version is best?
The 5 version offers numerous advantages. Nevertheless, the 4-version version is also more suitable for me at the moment because of the large variety of additives.
It is best if you test both versions with a free demo account and then choose your favorite.
Metatrader Broker Comparison
Anyone who has traded forex before will in all likelihood have heard of MetaTrader. MetaTrader is the leading software and at a similar time a trading platform, which is offered by brokers especially for Forex trading, i.e. currency trading.
It is a so-called cross-broker trading platform, because the MetaTrader can be utilized in the respective version no matter the individual provider. The MetaTrader is now available on the market in the latest version 5, with numerous brokers also offering MetaTrader 4.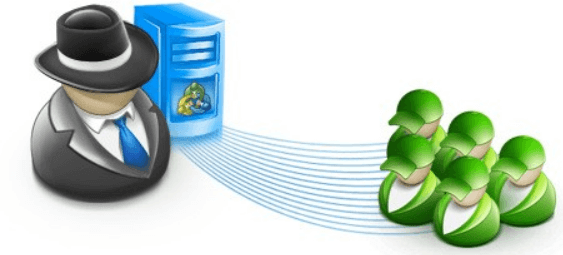 International brokers
But you do not necessarily have to commit to Canadian forex brokers. There are numerous international brokers who are based on trustworthy security systems.
The broker easyMarkets, which is based in London and has a German branch, has received international recognition in numerous test reports. But the choice of other brokers is huge.
What is a MetaTrader Broker?
MetaTrader brokers are simply those Fx and CFD brokers who offer their customers the MetaTrader as a usable trading platform. It should be noted that MetaTrader is usually a desktop version, so that software usually should be installed. The MetaTrader can usually be used for trading CFDs as well as forex trading. Quite a few MetaTrader brokers also optionally offer their customers their own trading platform that may be used as an alternate. Most of the time, both trading platforms are offered as a desktop or browser version as well as in the form of mobile trading.
The MetaTrader Broker Comparison – What should you Look For?
If you would like to consciously decide on a broker who makes the MetaTrader trading platform available, a MetaTrader broker comparison is ideal. In this comparison, it's less significant to compare the individual components of MetaTrader, even if this may in fact be the deciding factor, especially for professional traders, which broker is chosen.
Usually, the providers of MetaTrader provide additional components that are a supplement to the standard variant. Nevertheless, the MetaTrader broker comparison should mainly extend to other parts of the offer that the respective broker presents. For instance, it is sensible to take a closer look at the following sections:
Conditions
Customer service
Demo account
Tradable Underlyings
Further education area
This way, you'll easily find the MetaTrader broker that best suits your needs.
What are the most features of MetaTrader?
If you're not quite sure whether you should explicitly choose a broker who offers the MetaTrader trading platform, it's a good idea to find out more about the benefits of this leading trading platform. We've already mentioned one advantage, because this is that it's a cross-broker platform.
For example, if you want to switch to a different broker after a short time, but have already got used to MetaTrader as a trading platform, you'll continue to use this with the new broker if it's a MetaTrader broker. This would not be possible with a broker's own platform, because then this trading platform would in fact only be available from the individual broker.
Another advantage of the MetaTrader is that it can be partially adapted and thus individualized. Additionally, numerous functions and tools are already available in the standard version, such as usually:
One-click trading
Chart functions
Diagrams
Other aids
Conclusion
All of this results in the fact that the MetaTrader is extremely popular and is used by numerous beginners as well as professional traders. Therefore, numerous traders in Canada who are trying to find a new broker actually do a MetaTrader Broker Comparison.