KuCoin Review: A Quick Look at The Exchange
In a café in 2013, the first code for the KuCoin exchange was written. The cryptocurrency is what the crypto exchange is all about. You won't find anything here if you also want to trade with fiat money or other goods. Trading is also hard at first for people who want to invest but don't yet have any coins. KuCoin lets people trade without giving out their names or bank account information. It lets you trade between more than 300 different currencies. You can also deposit and withdraw money quickly. Website says that more than 8 million people use the service.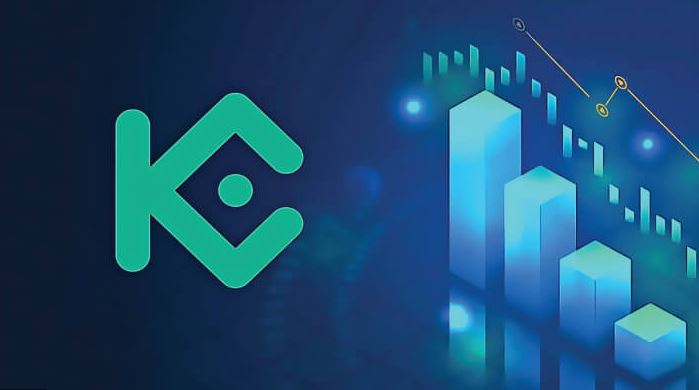 Overview
The KuCoin exchange is based in Hong Kong and specializes in cryptocurrencies.
The platform offers more than 300 trading pairs . For example, trading with Ethereum is possible.
Important: With KuCoin, you as a customer can only buy, sell or exchange digital currencies. This can be done anonymously and without a bank account.
KuCoin Trading Platform
Customers can buy and sell cryptocurrency on the KuCoin exchange platform without giving their names or having a bank account. KuCoin has more than 300 currency pairs and 32 currencies, such as Ethereum.
It costs nothing to open an account or keep it going. Costs come with transactions. The fee for trading is 0.1%. There are also fees for cashing out or moving money to another wallet. Wallets are the only way to make a deposit.
KuCoin Offers
KuCoin is a place where you can only trade cryptocurrencies for other cryptocurrencies. There are no other things to trade. The site lets you do this with more than 300 different trading pairs. For this reason, customers should already have digital assets if they want to do business through the trading portal.
The KuCoin platform is available in 13 languages, and the assets can be shown in 32 different currencies. Our KuCoin test shows that it is possible to trade with Ethereum, Ripple, EOS, Litecoin, Stellar, and Dash, among other coins.
KuCoin Fees
In our review of KuCoin, we also look closely at the fees that come with trading cryptocurrencies on the Hong Kong exchange. Our experiences with KuCoin show that all you need to do is sign up for a free account on the site. KuCoin Fees are part of trading cryptocurrencies. Different people use them in different ways. Customers who use KuCoin Shares, the company's own currency, get better service and pay less in fees.
The fees are different for each type of cryptocurrency. It's free to deposit. A 0.1 percent trading fee is added to each transaction. When the trader uses KuCoin Share, he saves money on the costs of trading. When you withdraw money or have it sent to an external wallet, you also have to pay a fee that depends on the currency. Each digital asset has a minimum amount that can be taken out. In some situations, the fee can be up to 50% of the minimum withdrawal. Since prices can change at any time, traders should check the KuCoin website for more information.
Payment Methods
Our KuCoin review shows that you don't need a credit card, a bank account, or PayPal to trade with KuCoin. The only way to make a deposit is through a wallet. If you already have coins, you can trade them for other kinds of digital currency. There is no support for fiat currencies. You can use a credit card to buy Bitcoin, Ethereum, or Litecoin through KuCoin. Once you choose the amount, you'll be taken to the Simplex website. There, you can approve the payment and finish it. Simplex is a way to send and receive money that brokers and exchanges often use.
KuCoin Account Opening
Our KuCoin experiences show that all you need to open an account on the KuCoin Exchange is an email address and a password. Then you must activate the account by clicking on a link that will be sent to you by email. You can also choose to enter an invitation code if you've been given one. This will give the person you got it from a bonus.
Security
SSL encryption is used to protect the whole KuCoin website. Every user also needs to set up two-factor authentication for their account. This needs an extra mobile device that comes up with a random code every 30 seconds.
Regulation
Currently, European regulators do not control cryptocurrencies. So, there is no protection for investors. Investing directly in coins, such as through the Chinese cryptocurrency exchange KuCoin, is also risky.
Customer Service
KuCoin has customer service that is open around the clock. Traders can do this in two ways: they can either post their question in the online help chat or send a message to the team. If you have problems, you can also read the Frequently Asked Questions first.
More Canadian Crypto Exchange Reviews: