Futures trading is a very interesting endeavor in Canada. If you are looking for a way to make some money online, this is one of the best methods to adopt. You will not be disappointed at all. Futures trading is highly interesting and profitable.
However, you need to learn a lot before you venture into it. Good knowledge will protect you from avoidable mistakes and increase profitability. It will also save you from bad trading habits. We are going to open your eyes to some of the great tips for trading futures. The information we provide here is focused on the following categories of futures traders:
Beginners
Sophisticated traders
Experienced veterans
Best Futures trading Brokers in Canada
Prepare a Futures trading plan
You need to get it right at this point so that you will not make mistakes. You must have a good trading plan before you start trading futures. It is in your best interest to plan your trades very carefully. It is only after this that you should attempt to open a trading position.
A good trading plan will tell you when to open a trade and also when to exit the trade. It will also include your profit goal or target per give period. Your trading plan should include your bailout plan and profit objective. This way, you will be making unplanned decisions in the heat of trading. The consequences of not having a good trading plan in futures trading are:
When any of these natural emotions set in, the chance of success in futures trading will reduce drastically. Lack of a good trading plan will make you hold to a position for too long or too short. You need to include good risk management tools in your trading plan. Very good examples of risk management tools are stop loss and take profit. They will protect your account and prevent big losses.
Protect your trading position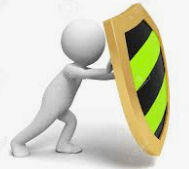 One other thing you must bear in mind as a futures trader is the importance of protecting your position. You should avoid using a mental stop loss. Instead of just picking a price in your head, do your research and stick to one per position. While using a mental stop is ok, many traders forget about their mental stops and the trade will run heavily against them.
One of the best ways to protect your position is to always use a stop-loss order you can place a protective stop and primary order at the same time using a One-Trigger-Other (OTO). In this case, the protective stop will be triggered immediately the primary order is executed. As a result, there will be no need to watch the market constantly. You will also not worry about failure to enter a stop order at the right time. Stops will not give a guarantee against losses, but they will minimize the losses.
Be focused
You should avoid trading too many markets during futures trading. Rather, you should focus on a particular market. It will help you to learn and trade better. As a beginner in trading futures, you should start by focusing on just a market for now. You can widen your scope as you get more experienced. This will help to prevent confusion. It will also prevent heavy losses. You need to invest a lot of time and effort in futures trading.
You will need to be up to date as regards news and economic events. You will also need to study charts. Even if you are a seasoned trader, this can be a lot to handle. So, you should focus on just one market for now so that the workload will not be too much for you to handle. If you focus on just one market, you will be able to study that market adequately. This will increase your chance of making a profit.
Take things easy
It is not advisable to open too many positions when you trade. As a beginner, you can start with just one open position. This will help to reduce the risk you are exposed to. You can limit your open positions to just one for now. Then you can increase it as you gain more experience. The number of position you can open also depends on your account balance. You should not open more than one position if you are using a minimum trading amount. You should not use all the money in your account for buying or selling futures contacts at once. This way, your account will be free from the impact of unexpected drawdown. Just one or two bad positions can wipe out your entire account. So, you need to tread carefully.
Managing many positions at the same time can bring stress. It can also get you anxious. As a beginner, this may be too much or you to cope with. So, it is better to reduce the positions to one or two for now. You can then increase your positions as you get more experience in futures trading in Canada.
Conclusion
Futures trading can act as a means of extra income, but it can also be risky. The information we provide above will help you to minimize the risks. It will also increase your chance of making a lot of profit from trading futures in Canada. The information above applies to all categories of futures traders. So, make sure you adopt the points above so that you can become profitable in futures trading. You also shod not stop learning so that you can always get better.