Forex is an acronym for Foreign Exchange. Forex trading involves the buying and selling of currencies. This is a kind of CFD trading. As a result, you do not need to own the currency before you can buy or sell it. This means that you can buy or sell United States Dollars or even the Canadian Dollar without owning any of these currencies.
Everyone is welcome to trade Forex. Be that as it may, only very few people are making a lot of money from Forex trading. The information we provide in this write-up will focus on Forex trading for beginners. This means that you will get some helpful tips that can make you a better trader. With the information we provide here, it will be easier for you to join the winners in Forex trading.
What are those things you need to bear in mind if you want to succeed in Forex trading? Continue reading to find out.
Best Forex Brokers for Beginners
Understand the market
One very important tip of Forex trading for beginners is that you should understand the market very well. You need to get sufficient education about the Forex market before you venture into it. This will surely do you a world of good. Before you start Forex trading, you should spend some time to better understand how it works. Study the various currency pairs.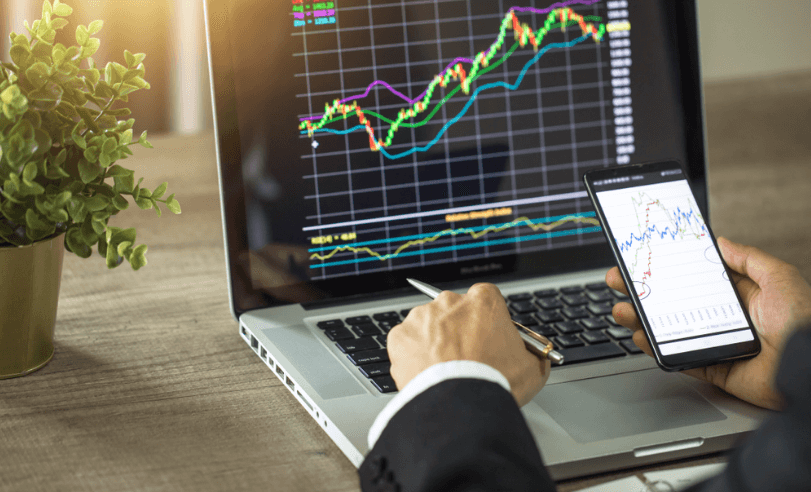 Take time to understand the factors that affect each of them. This will help you to make the right trading decision when you trade Forex. Good knowledge of the currency pairs will see to it that you do not lose your money unnecessarily. Many individuals giving information about Forex trading for beginners always make it sound easy. However, there is nothing easy at all about Forex trading. You must get as much knowledge as you can before you venture into it.
Learning about the Forex market is an investment. It may seem to take a lot of time. Be that as it may, you will be the better for it. It will make you a better and more profitable trader. So, you should not shy away from studying the Forex market. This is about the only way to be profitable in Forex trading.
Stick to your trading plan

It can take some time before you can develop a good trading plan. However, you should make sure that you stick to the plan after you have made it. Bear in mind that there is no 100% profitable strategy out there today. So, you should not dump your strategy because it fails.
All you need to do is to be patient and try again. You can learn from its failure and use the knowledge to improve the strategy. This is a very important consideration in Forex trading for beginners. Before you open a trading position, make sure that the market condition agrees with your strategy. You should never open a trade until everything is in agreement.
Make sure you stick to the details of this information about Forex trading for beginners. When making a plan, make sure you include points like:
Profit goals
Risk tolerance level
Methodology
Evaluation criteria
See to it that all your trades agree with your plan. This is about the only way to be a profitable Forex trader.
Practice
Before you start using your trading strategy, make sure you subject that strategy to rigorous practice. The best way to practice your strategy is to open a demo account. Many Forex brokers offer free demo accounts. The demo accounts will open your eyes to how the Forex market works.
It will help you to understand how to navigate the market before you start trading. This is an important consideration in information about Forex trading for beginners in Canada. A demo account ensures that you will not risk your own money on trading. You can use the demo account to assess the reliability of your strategy. It can also help you to improve the strategy.
You should not venture into live trading until you have a well-tested strategy. You should only use the strategy if it is profitable.
A good forecast is essential
You need to make a good forecast of the market before you open a trade. There are two main categories of forex trades in Canada:
Fundamental traders
Technical traders
Fundamental traders make their trading decisions based on economic events. Technical traders, on the other hand, trade based on technical indicators. You can use technical indicators to forecast the future behavior of the market.
You can also use news and economic events to do the same thing. You can use any of the two methods, depending on which is more convenient for you. Some traders even combine the two methods to trade Forex in Canada.
Make your limits
It does not matter if you are making profit or recording losses; make sure you always mark a limit. You should make up your mind about how much money you are willing to lose per day. You should also make up your mind about how much profit you want to make per day.
Once you reach that mark, you should get out of the Forex market for that day. If you go beyond the limits, you may end up recording huge losses and blowing your entire account.
Conclusion
This forex trading for beginners would have opened your eyes to some very important things. You should neat the points here in mind so that you can always make the right decisions. Do not risk what you are not willing to lose in Forex trading in Canada.