Brian Armstrong and Fred Ehrsam started Coinbase in 2012. It is a major player in the cryptocurrency market today. The platform is the best broker in the US in terms of how much it trades. What can be done by the broker? And where do you think you could do better? We put the company to the test in our test.
Highlights:
Learn from the comfort of your home and earn tokens​
Secure storage wallet on your smartphone
Asset Hub for token offerings
Helps businesses accept cryptocurrency payments
What is Coinbase?
For a long time, people in Canada who were interested in cryptocurrencies could ask if Canadian banks allow Coinbase purchases. Coinbase is famous simply because of its long history. However, the platform is now much more than just a broker. The company has blossomed into a kind of crypto hub including a pro version, custody solution and even a venture capital arm.

Payment methods
Users can fund their account using the following options:
Credit/debit card
SEPA
PayPal
Instant bank transfer
Coinbase Fees
Users pay the spread of 0.5 to 2 percent on crypto trades. There is also a so-called flat fee, which depends on the volume traded. Anyone who buys Bitcoin for around 10 euros pays the spread plus a fee of 0.99 euros. This is rather expensive compared to the industry. Fees decrease as a percentage as larger amounts are traded. You can find more information about the fees here.
A slightly better picture is shown in the Pro version. There you only pay the spread. This amounts to a maximum of 0.5 percent and decreases successively from an order volume of USD 10,000.
Cryptocurrencies on Coinbase
On the platform, users can trade more than 100 different cryptocurrencies. Trading volume includes the biggest cryptocurrencies, like Bitcoin (BTC), Ethereum (ETH), Binance Coin (BNB), Cardano (ADA), Ripple (XRP), Solana (SOL), Dogecoin (DOGE), and Polkadot (DOT), as well as some smaller projects.
Security
The company uses all of the security standards that are common in its industry, such as two-factor authentication through an app or SMS. The platform also says that 99 percent of its crypto assets are kept in cold storage and that they are even insured.
On its own support page, the broker also shares best practices like using strong passwords and turning on 2-factor authentication.
Also, Coinbase Germany GmbH was the first company to get a license from BaFin to hold and trade cryptocurrencies on its own behalf.
Customer Support
With the help center, the broker has its own department for answering questions about the service. We quickly found our way there. You can get help through chat, email, or the phone.
Features
Most notably, the user interface is easy to understand. People who have never been here before will get their money's worth. The security system is also very good. 99% of the coins are kept in cold storage, which keeps them safe from theft. It's impressive how many products are sold under the Coinbase name. Along with the broker, the company offers services like Coinbase Pro, Coinbase Prime (cryptocurrency trading for institutions), an asset hub for token offerings, and even a debit card for spending BTC and other cryptocurrencies.
Trading Platform
User-friendliness is the top priority of the Coinbase platform. In fact, the test showed that the user interface was very easy to understand. What we don't like so much is that the KYC process is hard to use. Before you can use the platform, you have to give the platform all the information it needs for KYC. Before having to upload documents like ID, it would be nice to be able to look around the broker first. Most likely, this is because of rules.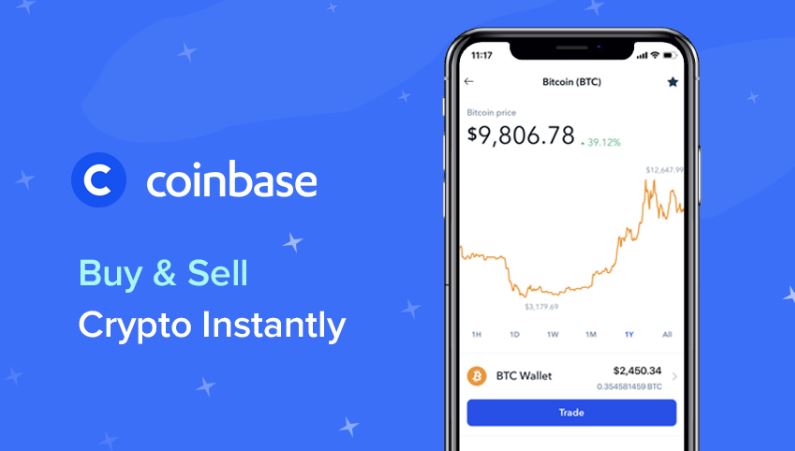 FAQs
Is Coinbase allowed in Canada?
Yes, Coinbase is now available in Canada. Coinbase makes buying, selling, trading and holding cryptocurrency easy and safe.
How long does the deposit and withdrawal take?
That depends on the chosen deposit method. Most SEPA and credit card deposits can be completed in one to two business days. With PayPal, the money should be in the account in a day.
What are Coinbase fees for Canada?
The spread and a flexible fee are worked out by the broker based on the size of the trade. For example, if you want to trade about $100 CAD for Bitcoin, you will have to pay a spread fee of 0.5 percent and a fee of 2.99 dollars.
Is Coinbase legit?
The company is a reputable platform with a convincing security infrastructure.
More Canadian Crypto Exchange Reviews: