China's Inflation and Producer Price Index Decrease
China's consumer inflation decreased from 1.0% in February to 0.7% YoY in March, while the producer price index (PPI) was 2.5% lower than the previous year, a sharper decline from February's 1.4% fall.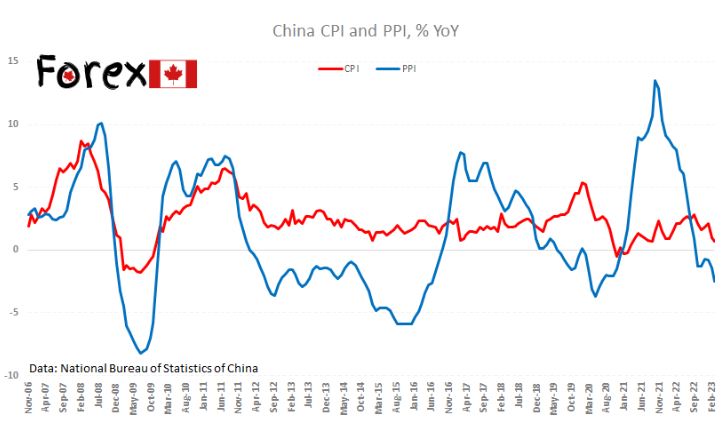 Normalization of the Economy and Supply Chain
The decline in prices could be attributed to China's shift away from its 0-covid policy, which has helped to normalize its economy and stabilize its supply chains. This is a reversal of the trend in developed countries, where the shift away from covid restrictions has led to price increases.
Container Prices and Inflationary Pressure
Container prices have also stabilized, returning to their previous levels of around $1,500 after reaching over $10,000 in the last quarter of 2021. This stabilization of logistics complements the fall in producer prices and helps ease inflationary pressure in developed countries.
Implications for Central Banks and Demand
This decrease in inflationary pressure is positive news for risk demand and could allow major central banks to stop tightening policies sooner. However, falling producer prices could also signal a sharp contraction in demand in developed countries, which could lead to further negativity in the short term.