Everyone wishes to be wealthy. Right?
To achieve wealth, one can build an investment portfolio tailored to their specific financial needs. However, as a regular DIY investor, deciding which specific stock among thousands to start with, buy, or sell can be difficult.
A stock screener is a tool that assists you in locating the best stock. It is used to search the market for stocks that meet a set of criteria.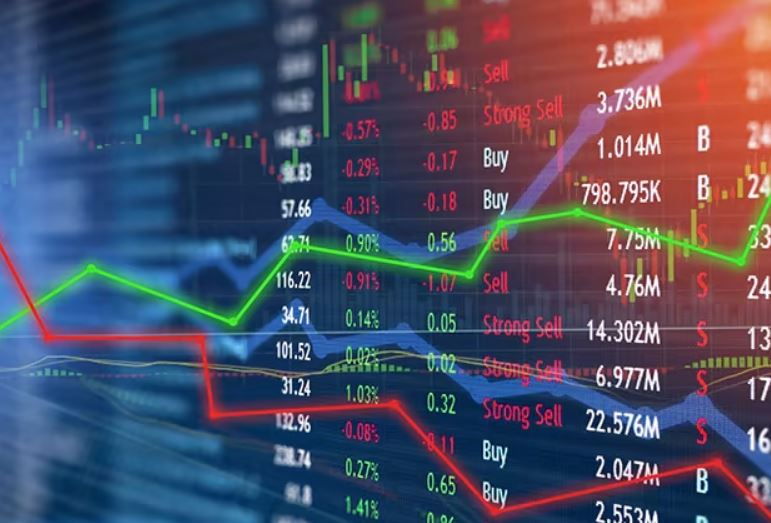 What is a stock screener?
A stock screener is a collection of tools that enables investors to quickly sort through the vast array of available stocks and exchange-traded funds based on their own criteria.
Stock screeners are most commonly found on brokerage trading platforms (for free), but there are some independent subscription-based stock screeners available.
How a stock screener works
Stock screeners enable investors to sift through a large field of potential financial investments based on their own criteria. Users begin the process by selecting specific investing parameters based on their individual needs.
The more criteria the user enters, the smaller the pool of potential investments becomes. 
The bottom line is that stock screeners have something for every investor and should be used to see what kind of information is available before entering a trade or investment.
Trade at the top Canadian stock brokers
Broker
Bonus
Top Feature
Benefits
The best stock screeners in Canada
The TMX stock screener is provided by the TMX Group, which owns all of Canada's major stock exchanges. The Toronto Stock Exchange, the TSX Venture Exchange, and the Montreal exchange are all owned and operated by this Toronto-based corporation.
This is significant because, as the owner and operator of the exchanges, the TMX is likely to present an accurate and comprehensive picture of the underlying stocks, with relatively pristine and up-to-date underlying stock data.
And, when you use the screener to narrow down your desired stocks, you can be reasonably certain that the data is accurate and up to date.
But the best feature of this stock screener is that it is ideal for beginners. It's as simple as screeners get while still providing a comprehensive set of metrics for short-listing stocks.
The screening criteria elements are divided into 14 broad categories, which include dividends, growth metrics, and five technical indicators. The selection of metrics and indicators may not be ideal for active day traders, but it is adequate for retail investors.
Dividend Snapshot Screeners
Dividend Snapshot Screeners are tailored to dividend investors seeking dividend growth or dividend income.
Because of the sheer number of metrics available, screeners are using Excel because it is much more difficult to screen stocks using a website or your phone. Screen real estate is important.
The proprietary dividend data metrics for classifying stocks into dividend growth, dividend income, or both are what distinguishes these screeners (the holy grail of stocks).
Because you are using Excel, the usability is straightforward, and you can filter at the top. A user interfaces that many other web-based screeners struggle with.
You can create custom screeners in Stock Rover using 554 metrics, including a broader range of technical indicators. But the best part is that you can create your own metrics by combining existing ones.
Many new investors may find this overwhelming. Even so, day traders and active portfolio managers crave these features because they allow them to fine-tune their custom screeners and, as a result, create more meaningful watch lists.
More metrics and the ability to create your own metrics are beneficial not only to traders but also to long-term investors. Create a screener based on your preferred growth and valuation metrics (like stocks with powerful growth potential and histories but are currently undervalued). When one (or a few) stocks pass your stringent criteria, they can be added to your portfolio.
This is beneficial because full-fledged market crashes are uncommon, but industry and sector-wide disruptions are more common. In addition, rather than monitoring all sectors, you can create a screener to find your ideal stock.
Investing.com can help you narrow down your search by markets, exchanges, sectors, industries, types of equities, and so on.
You can further refine your search for Canadian stocks by using filters such as ratios, price, volume, fundamentals, and dividends. Aside from these, a number of technical indicators are available, including ADX, ATR, bull/ bear power, CCI, MACD, RSI, and others.
Each of these filters also has a number of headers from which to choose. Once everything is in order, you can save your screen by signing up for free.
This screener also has "top screens," which is very useful for a new investor.
Among the top screens are "dividend payers with cheap stocks, fast growing organizations, or stocks on the verge of a breakout or headed for a fall," 
to name a few.
With 62 data points, you have more than enough information to create a screener.
When it comes to earnings calendar filters and navigation, investing.com has the best. It is not part of the stock screening process, but I wanted to share this information with you.
Yahoo Finance has long been at the forefront of financial information and news. The Yahoo stock screener is also ranked among the best in Canada.
Yahoo Finance provides almost the entire range of Canadian securities, so you won't miss out on any hidden gems in your screener.
It's also very simple and intuitive, with a limited set of filters and metrics from which to build your screener. And, unlike some of the other free screeners on this list, Yahoo Finance Screener allows you to fine-tune your search by specifying custom ranges for the values of your metrics.
The dividend is one area where the screener falls short, as it only provides three metrics. It also lacks filters for past five-year income growth and dividend growth. ESG metrics and scores are also available, which is a boon for socially conscious and responsible investors.
It, like the majority of the others on this list, allows you to save individual screeners for later use. It also provides a cool way to get a visual overview of the results by creating a heat map. 
The securities are represented as squire boxes with sizes proportional to their market capitalization and are colored on a scale of red to green based on a one-day percentage change.
Conclusion
I hope you find this list of the best stock screeners in Canada useful if you ever try to create and manage your own investment portfolio. 
A screener can only be as effective as your investment knowledge, so continue to educate yourself. 
With the right screener and enough knowledge, you can cut your stock research time in half.