A trading platform is a software system that allows people to trade securities. It enables investors to open, close, and manage market positions online by utilizing a financial intermediary, such as an online broker.
Brokers frequently provide online trading platforms for free or at a discount in exchange for keeping a funded account and/or making a certain number of trades per month. The best trading platforms combine robust features with low fees.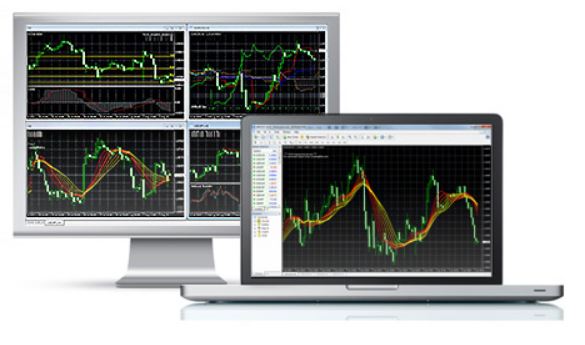 This blog post will look at the best free trading platforms in Canada and features to look for in a trading platform.
Compare Top Best Free Trading Platforms in Canada
Broker
Bonus
Top Feature
Benefits
Considerations when choosing a trading platform
Features
When selecting a trading platform, traders and investors should consider whether the features offered meet their trading needs.
To help them time their orders, day traders and other short-term traders may require features such as Level 2 quotes and access to market-depth information such as price levels, order size, and volume.
They might require technical analysis tools like live charts with various technical indicators.
Fees
Fees are another factor to consider when selecting a trading platform. For example, traders who use scalping as a trading strategy will gravitate toward platforms with low fees. Lower fees are always preferable in general, but there may be trade-offs to consider.
Provider
Some trading platforms are not linked to any particular intermediary or broker. On the other hand, other trading platforms are only available if you work with a specific intermediary or broker.
As a result, before committing to a specific trading platform to execute trades and manage their accounts, investors should carefully consider the reputation of the intermediary or broker.
Make certain that a provider stands firmly behind everything a platform provides.
Requirements
Finally, specific requirements may apply to trading platforms before opening an account and trading.
Day trading platforms, for example, may require traders to have at least $25,000 in equity in their accounts and be approved for margin trading. Before traders can use options platforms, they may need to be approved to trade various types of options.
More free trading platforms Canada Reviewed
The best free stock trading platforms can assist you in saving money on those pesky investment fees.
This guide covers 5 free stock trading apps that don't charge a commission when you place orders to buy or sell stocks, also known as zero-commission trading.
Wealthsimple Trade
Toronto-based Wealthsimple, which launched in September 2014, offers algorithmic investment and savings programs to Canadian clients.
New clients can transfer funds from their existing taxable and retirement accounts or deposit funds into new accounts. The account minimum is zero dollars, making it simple for new investors to get started.
A small pool of low-cost ETFs is used to populate relatively generic portfolios, which are then further customized by the data you enter into the platform.
Wealthsimple provides a comprehensive suite of accounts in Canada, including tax-free savings accounts (TFSA), corporate accounts, joint accounts, retirement savings plans (RSP), locked-in retirement accounts (LIRA), registered retirement income funds (RRIF), registered education savings plans (RESP), and taxable accounts.
Desjardins Online Brokerage
Desjardins Online Brokerage (Disnat) is a discount brokerage that serves Canadian investors online. Canadian citizens can use Disnat's platforms to trade in US dollars or Canadian dollars in all major North American markets.
Disnat is a full-service broker with accounts for active traders as well as long-term, buy-and-hold investors. Its sophisticated trading interface and various educational events also appeal to self-directed investors of various skill levels.
Despite the fact that Disnat is geared toward more experienced investors, the platform has recently seen an influx of newbie investors. Disnat's educational resources, research tools, and customer service representatives assist new investors.
National Bank Direct Brokerage
National Bank Direct Brokerage is a subsidiary of National Bank, one of Canada's largest banks. It was among the first bank-owned brokerage firms to provide free online stock trading.
This no-fee trading platform allows you to buy and sell stocks, ETFs, options, mutual funds, bonds, and GICs.
These products can also be invested in a variety of accounts, including TFSAs, RRSPs, RESPs, and taxable investment accounts (personal and corporate).
If your account balance is less than $20,000 and you do not qualify for a waiver, there is a $100 annual account administration fee.
If you have a small account, the main disadvantage of this platform is the $100 account inactivity fee. It also lacks a dedicated trading app.
TD Easy Trade
TD Easy Trade is a trading app for beginners that allows you to learn the fundamentals of investing on your mobile device.
Access a wealth of learning resources to figure out where and how to invest your money, and get your first 50 trades for free. To get started, learn more about TD Easy Trade, and sign up today.
TD Easy Trade has the following features:
There are no monthly or quarterly account maintenance fees to pay.
You will pay no commissions on all TD ETFs and your first 50 stock trades each year.
There is no minimum balance. Open a TD Easy Trade account and begin investing with as little as $0.
Learning aids. Use in-app videos, live master classes, and webinars to learn how to buy and sell investments effectively.
Software for goal setting. You can define your goals with your investments by setting measurable goals.
Accounts with multiple currencies. To avoid currency conversion fees, keep funds in Canadian and US dollars.
MogoTrade
MogoTrade is a trading app designed for mobile devices that allows you to invest in stocks and exchange-traded funds (ETFs) for free. It distinguishes itself from similar apps by providing free real-time data and the opportunity to help replant Canadian forests and save the planet with every investment.
MogoTrade is a genuine trading platform that is governed by the Investment Industry Regulatory Organization of Canada (IIROC). Mogo received IIROC approval in September 2021 to acquire MogoTrade.
MogoTrade is ideal for green investors who want to conduct free trades from their mobile devices. It's an especially good fit for new investors who aren't comfortable working with a large, complicated trading platform. If you want to trade more advanced investments like options, bonds, or futures, you should avoid MogoTrade.
Conclusion
Trading on the forex market can be fairly lucrative, with some traders raking in hundreds of thousands of dollars per month. But to get started, you'll need a good broker, set up a trading account, and where you can trade and make your profits.