In our basic forex trading guide section, you can find out everything you need to be able to participate successfully in forex trading. From basic information such as " what exactly is forex trading " to specific trading strategies for currencies, you will learn everything that is important to survive in the forex market.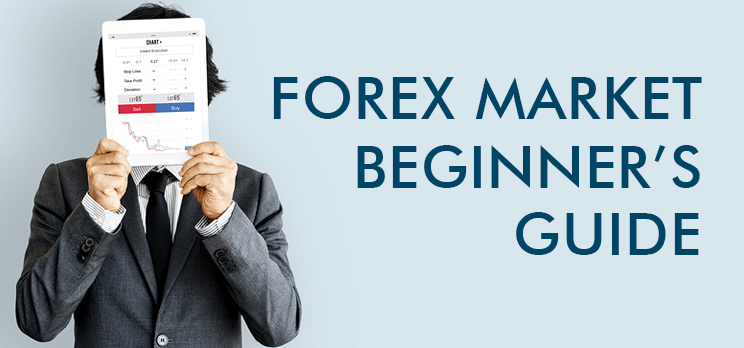 What is Forex?
In forex trading, one currency is traded for another currency. This includes over 150 different forex pairs. Unlike the stock market, for example, the forex market is not tied to a specific trading venue, but takes place globally, initiated by participants such as private investors and major banks, and is open 24 hours a day. This has the great advantage that forex traders can react directly to market news and do not have to wait until the respective market opens, as in stock trading. With a daily trading volume of over $ 2 trillion, the forex market is by far the largest trading center in the world.
Due to the trading hours of the forex market, it is even possible to do your job during the day and trade on the forex market in the evening.
How can I start trading Forex?
You must first open an account with a forex broker. You can then buy and sell currencies via the trading platform made available to you by the broker.
Who owns the forex market and on which exchange is it traded?
The forex market does not belong to anyone and it is not traded on any central trading venue. The FOREX (Foreign Exchange Market) is the international currency market in which a transaction is carried out between two participants (buyer and seller). Therefore, the forex market is not tied to a specific trading venue, but functions globally.
What are the trading hours in forex trading?
Forex trading starts at 22:00 GMT on Sundays and ends at 22:00 GMT on Fridays.
What does "Margin" mean?
Margin is money that you need to have in your trading account in order to deposit it with your broker as a security line when opening a position. The amount of margin to be deposited varies from product to product (e.g. EUR / USD, DAX, share) and from broker to broker.
What are "long" and "short" positions?
A long position is a "buy" or "ask" position. In a long position, the trader speculates on a rising price of the underlying asset and makes a profit if the price rises and suffers losses if the price falls. A short position is a "sell" or "bid" position. With a short position, the trader speculates on a falling price of the underlying asset and makes a profit if the price falls and suffers a loss if the price rises.
What is the best strategy in Forex trading?
Here the answer is simple: there aren't any! Every trader should develop his own trading strategy here. Most trading strategies only work in certain market phases and with specific currency pairs. A collection of numerous forex trading strategies can be found in our forex trading strategies section.
How much money do I need to start Forex trading?
Not a lot. With some brokers, traders can open accounts from 10 euros. To what extent this makes sense is another question. Usually the minimum deposit of the Forex broker is between 100 EUR and 10,000 EUR. If you want to get a taste of real money trading but don't risk a lot of capital, you can open an account from 100 euros with a CFD broker and test trading with microlots. An overview of the largest CFD brokers with details of the respective minimum deposits can be found in our CFD broker comparison.
I can't (or don't want to) install Forex software on my computer. Can I still act?
Naturally. If you do not want to or cannot install trading software on your computer, you have to open your account with a broker who offers you a web-based trading platform. In our comparison of forex brokers with trading platforms, you can compare all forex brokers that offer their clients enable trading also via a web-based trading platform.
Can I lose more when trading Forex than I have in my account?
That depends entirely on whether the broker has a so-called additional payment obligation or not. As a rule, however, forex brokers liquidate their positions automatically (margin call) as soon as they no longer have enough money in their account to keep their positions open. This is especially the case if the margin required for your positions is greater than the remaining capital that is available in your account. In this case, the broker will automatically close your positions at current market prices. If your account balance falls below 0 due to spikes or gaps, the forex broker usually bears the damage. If you want to be on the safe side, you have to act with a broker who expressly excludes the obligation to make additional payments.